Unknown Pleasures
is the first album released by seminal post-punk group Joy Division. Sadly it was to be the only album Joy Division would release during frontman Ian Curtis' lifetime, as sophomore album
Closer
would be released in the wake of his suicide in 1980 as a posthumous album.
Unknown Pleasures
is regarded as one of the best British albums of all time and with very good reason, I'd put this in the top ten albums I have ever heard by anyone. It's a musical opus really.
Unknown Pleasures
though had utterly no impact on the charts when it was initially released, which did surprise me I have to admit given it's classic status as an album now. Amazingly, the highest position
Unknown Pleasures
obtained on the UK Albums Chart was a very lowly #71, and even then this was in 1980 following the release of
Closer
. Despite it's lack of chart success this has always been a critically acclaimed album though.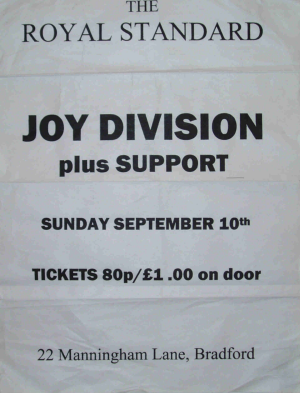 Of course, whilst the band are all excellent here you can't fail to ignore someone else key to making this album work as well as it does: the late Martin Hannet. Martin Hannet produced the record in such a way that gives it a transcendental nature. Simply put, the album has a timeless quality that ensures it still sounds as strong as it did when initially released. They did this by recording each instrument separately on tracks which gives it that cavernous and consequently eerie atmosphere. Whilst in the studio, their aim was to simply not recreate the feel of Joy Divisions live shows and by doing so I think that's how they've made
Unknown Pleasures
an album with real longevity. As much as I love Joy Division's live sound, there is an ambient and spacious feel to the album that really makes the listener resonate with Ian's voice. Honestly, the only production mishap for me was burying the guitar deep in the mix in She's Lost Control. I actually prefer the live version on Something Goes because the studio version of She's Lost Control just sounds a little bit too watered down for my liking. That minor criticism aside though, this honestly is one of the best production jobs on an album I've ever heard.
Consequently the production on the album leads me onto another reason why I love this album so much. It has an amazing atmosphere that really envelopes the listener into the soundscape of the record. Honestly, I think only those albums of the highest musical caliber can entice you in in such a way. It's eerie and unsettling in places, and its not just down to hindsight in knowing the sad fate for the band. I tried to listen to Shadowplay a number of years ago and even without knowing anything about the band it still gave me chills. It's a listening experience really unlike any other I have heard. From the opening chords of Disorder to the final seconds of I Remember Nothing you really do feel like you are someplace else with the album. Even the first lyrics sung on the album "I've been waiting for a guide to come and take me by the hand" make you feel like you are going on a journey. The album is sequenced in such a way too, on the LP version side A is called Outside, and contains the first five tracks from Disorder to New Dawn Fades. Subsequently Side B is called Inside and contains the following five tracks, from She's Lost Control to I Remember Nothing. It's appropriate in a way I think, as the second half of the album is even more of a soundscape than the first, particularly the final three tracks. It's maybe the single most cohesive album I have ever heard. Every track has its place on the album and every track brings something to the record. There's honestly not a track here I class as filler at all.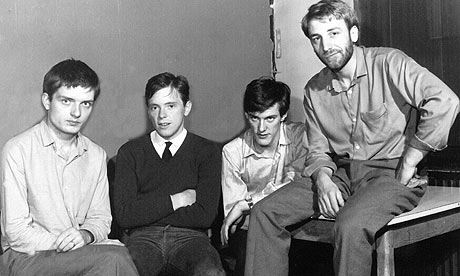 All in all I think this is one of the most consistently brilliant albums I have ever heard. Some of the more commonly known tracks include She's Lost Control and Shadowplay but honestly, those would be two tracks on the album that I find myself playing less frequently. Songs like Candidate are among some of the best that Joy Division would record in their sadly all too brief career, and
Unknown Pleasures
has one of the greatest pair of opening and closing tracks (Disorder and I Remember Nothing) that you'll ever hear. I will concede that the album has a cathartic tone that may be off-putting, but if you persevere you will be rewarded with some of the most beautiful production work - and music in general- you will ever hear on record. A mesmerizing album that only gets better the more you listen to it. I'll go so far to say that not only is it one of the best albums ever, it may just be the best debut album I've ever heard. By any artist.