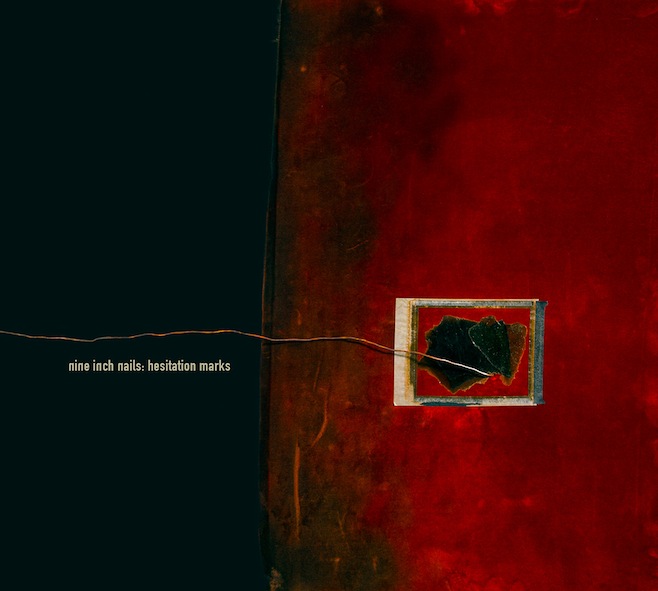 So, I've had a chance to listen to the first of my highly anticipated batch of September albums. Nine Inch Nails most recent offering,
Hesitation Marks
being the album in question. I don't know a huge deal of Nine Inch Nails material. The only other album of theirs I've heard in full is their debut,
Pretty Hate Machine,
which I really like. I love them when they're more melodic, but some of their material is simply too heavy for me. I guess you say I was greeting the news of their new album with a degree of hesitation (pun intended). They were worries that were quickly put to rest. After being blown away by Came Back Haunted, and later Copy Of A, I simply couldn't wait to hear the album in full. I have to say - I really liked it! To be honest, Copy Of A and Came Back Haunted do remain the stand-outs for me, but that's not to say the album tracks were poor. Honestly I would have been very surprised if the album had have sustained the quality of those two songs all the way through. To be honest, I doubt there's a more accessible Nine Inch Nails album. I guess that may make the album unpopular with more hard-nosed fans. For me though, it's good. It's more melodic than a barrage of harsh electronics, which is a-okay in my book. I liked every song, Find My Way is growing on me in particular. Everything and Satellites being other standouts. The only two I felt were borderline filler were In Two and While I'm Still Here. The irony being? They were the tracks on which Lindsey Buckingham (from Fleetwood Mac) played guitar. I have to admit - I'm surprised at that. I would have guessed he featured on Everything in all honesty. Oh well, brownie points for featuring Lindsey all the same; I do love Fleetwood Mac (and his guitar skills). I'm definitely going to purchase
Hesitation Marks
at some point, it's a very good album. I'm very much at the beginning stages of my investigation into Nine Inch Nails work, but
Hesitation Marks
leaves me very much looking forward to delving further into Trent Reznor's alternate world.