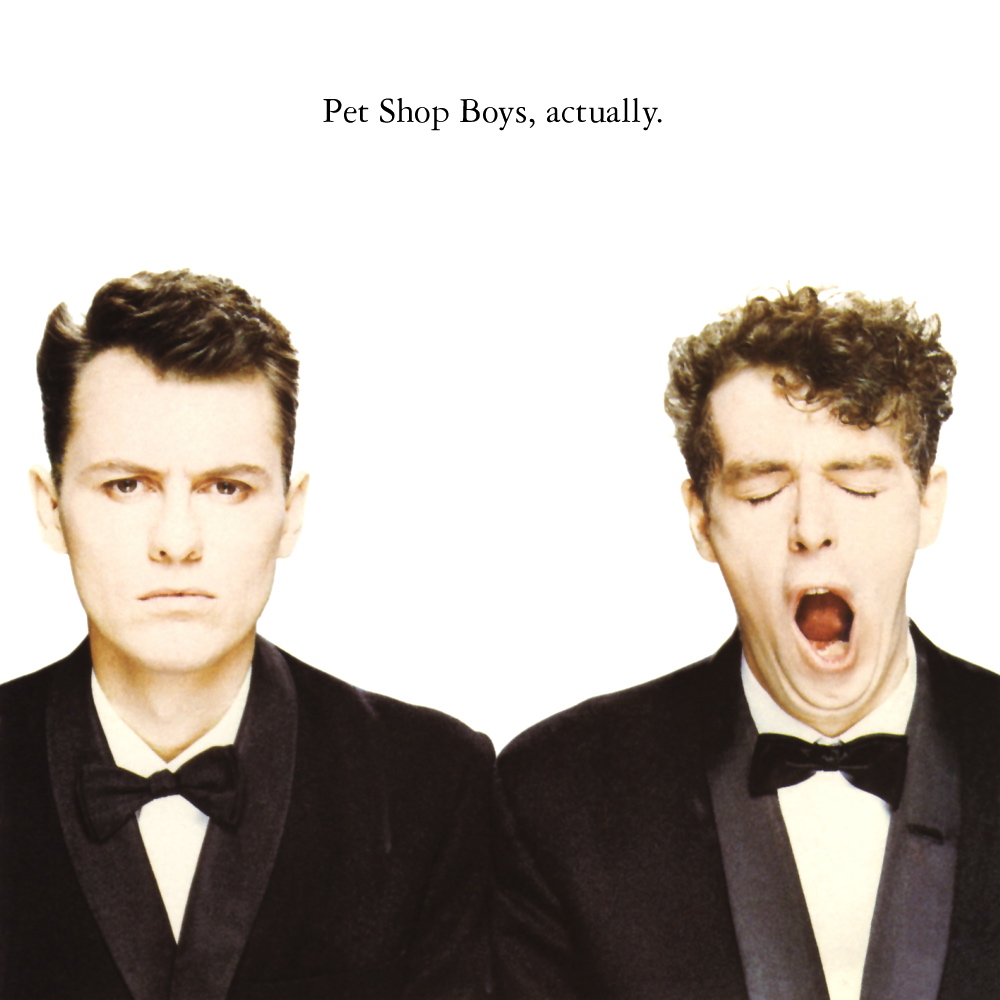 On this day twenty-six years ago, Pet Shop Boys released their seminal second album,
Actually
. More polished and accomplished than the preceding
Please
, the album enjoyed great success. It has since become their third biggest seller worldwide. The singles enjoyed a lot of success too: three out of Pet Shop Boys four UK #1 singles came from the Actually era. Not to mention the unforgettable duet with Dusty Springfield on What Have I Done To Deserve This, itself a #2 smash. Actually stands up as one of the finest synth-pop you could hear. A varied one too, with the pomp of It's A Sin, the haunting Kings Cross, and the deceptive Shopping. Kings Cross is one of their finest achievements as songwriters in my opinion, and I've always felt Shopping (which is about privatization in Thatcher's Britain) was grossly underrated. As you can tell - I really love this album. It's steeped in nostalgia for me as a fan - it was one of the first albums of Pet Shop Boys I listened to. Perhaps shockingly though, it'd be in five or sixth (roughly) if I were to rank my favourite albums. Bare in mind - I'd still give it a 9/10 (or 10 on a good day). That's only because I played the album to death, it and
Very
were my original favourite Pet Shop Boys albums. Nevertheless, Actually is still a superb record. And who could forget that iconic cover art? Happy anniversary
Actually!