Afternoon all - apologies for no posts yesterday and for a lack of any Sound of The Week post on Sunday. I was busy on Sunday and also I didn't feel very well. I'm still not sure if it's a stomach bug or a reccurence of the excess stomach acid problem I'm prone too. Is that too much information? It probably is. In other news - the iPad is in repair as we speak, that's another reason why I was busy yesterday. Hopefully it should be back on Thursday.
As for music news, I've been saddened these past few days to hear that The Good Natured's debut album,
Prism
, has been shelved following their record label dropping them. They were a great up and coming band who I thought would have gone onto very bright things. 5HT is one of the best songs of 2012 in my opinion. Now, the group seem to have disbanded. Very sad indeed and with the coincidental announcement that Katy Perry's upcoming album is to be called
Prism
it really does make me wonder about the total lack of common sense displayed by the music industry sometimes.... I know which one I want to hear.
The only other music news (off the top of my head) that's got me excited is The Clash posting new pictures of inside Sound System on their facebook page. I know, one day, I'll be quiet about that boxset. Honest! It's chaotic times for me musically - I'm still filled with the excitement after Pet Shop Boys triumphant new album
Electric
whilst balancing that with upcoming excitement for
Sound System
(and Breaking Bad's return next Sunday to boot). September is going to be a very busy month for me musically, much like it was last year.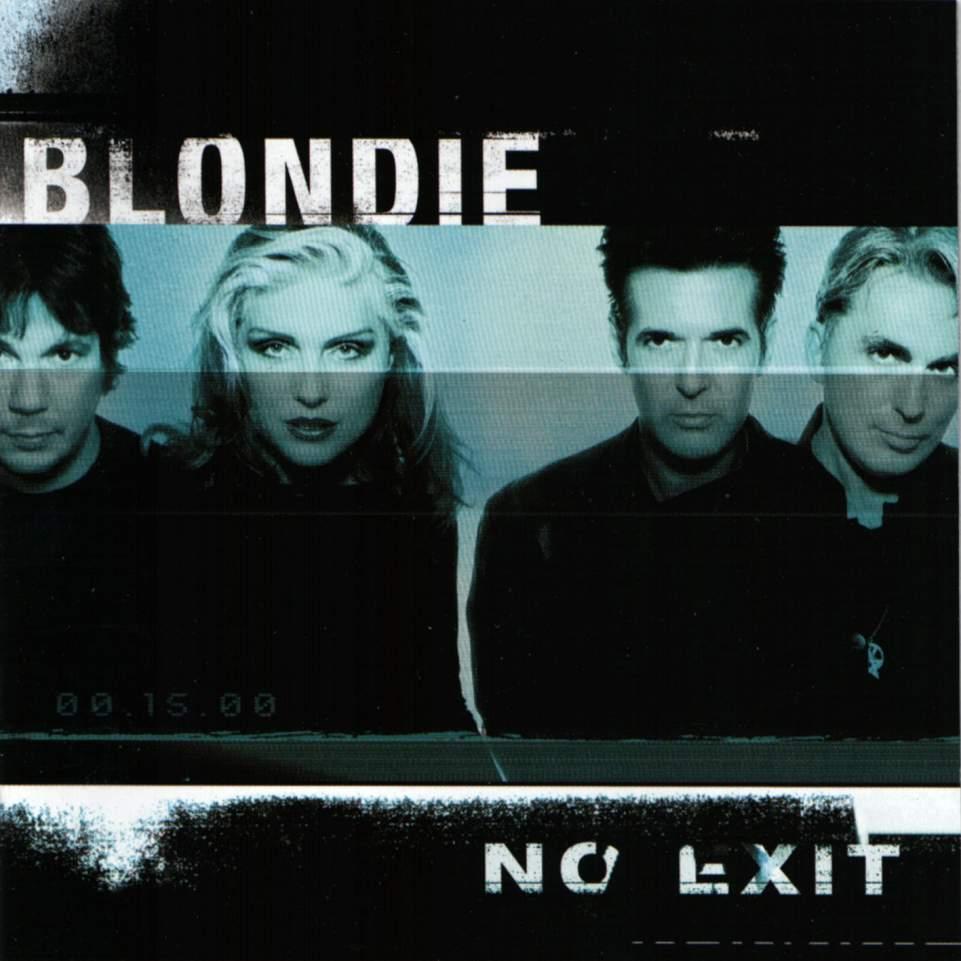 Now that all of that is out of my system (so to speak) - I can share with you some first impressions of an album I listened to earlier. The album being Blondie's 1999 comeback album
No Exit
. I have to say that so far I'm really impressed with their post-comeback albums. I really enjoyed
No Exit
! I'll admit that I did think it could stand to lose two (maybe three songs) but even then the weakest tracks for me were still decent. I have to say that - Plastic Letters aside - Blondie have suitably impressed me. Favourite tracks on
No Exit
were Forgive And Forget, Boom Boom In Zoom Zoom Room, Night Wind Sent and Double Take. I'm going to be saving up for the next six weeks or so (Sound System aside) but when I start buying some new CDs again a Blondie collection and most likely the fan pack edition of
Panic of Girls
will be first on my list. I've only got
The Curse of Blondie
to go and I've heard all of their studio albums. Although then I have the solo Debbie Harry albums to work my way through - I've heard mixed things about them but then again, I heard mixed things about their post-comeback albums too so hopefully I'll like the solo records!