Afternoon all. Bruce has been and gone (my family all said it was an incredible show) and for the first time in days - for Belfast at least - it's actually a cloudy day. Perhaps there's an element of pathetic fallacy going on there. The clouds (and eventual rain) can't come soon enough because it's unusually and constitently hot for us at the moment. Not only that but it's also very humid. It's very difficult conditions to sleep in - I've had about three in a fortnight.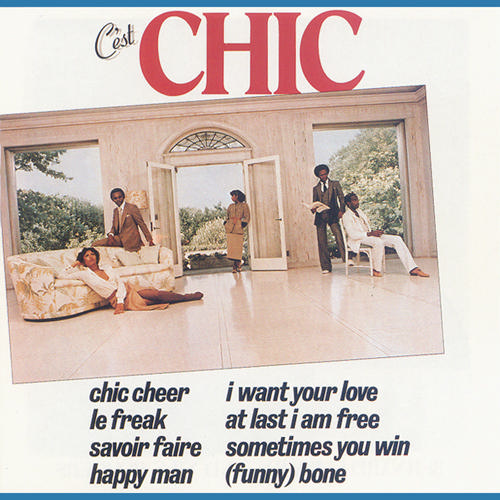 Anyhow, I know that was a pretty pointless ramble so lets get on with things. Yesterday I listened to two other albums. They were total contrasts too. First of all was
C'est Chic
by Chic (who else?). I have to say I liked it, even though though one or two of the tracks in the latter half of the album did kill momentum off for me. Having said that some of the tracks that I hadn't heard before I absolutely loved. I mean I already knew Le Freak of course but new favourites I found included Chic Cheer, Savior Faire and Happy Man. I must confess that I did get a little bored and I only got as far as the penultimate track's conclusion. It wasn't that I disliked the album, really I think I just wanted to hear a recently released album - and I've got so many new albums to listen to. The list is just set to grow, too. Anyhow, I will listen to more Chic though!
The album that I swapped
C'est Chic
for actually was Miles Kane's second album, Don't Forget Who You Are. I did like his debut record,
Colour of The Trap
, but his sophomore effort I have to say I really liked. In time, I can see myself loving it too. The tracks seemed to pack more of a punch than
Colour of The Trap
although in saying that it has been a while since I heard his debut. My early favourites are: Don't Forget Who You Are, Better Than That and Darkness In Our Hearts. One or two songs did pass by without leaving much of a mark, but even then they were still listenable. And the rest of the songs ranged from like to love. Definitely an enjoyable album though, I think I'll be adding it to my collection!
That's all for now, rest assured I'll be back very soon with my sound of the week post (advance warning: it's very predictable). Thanks for reading!