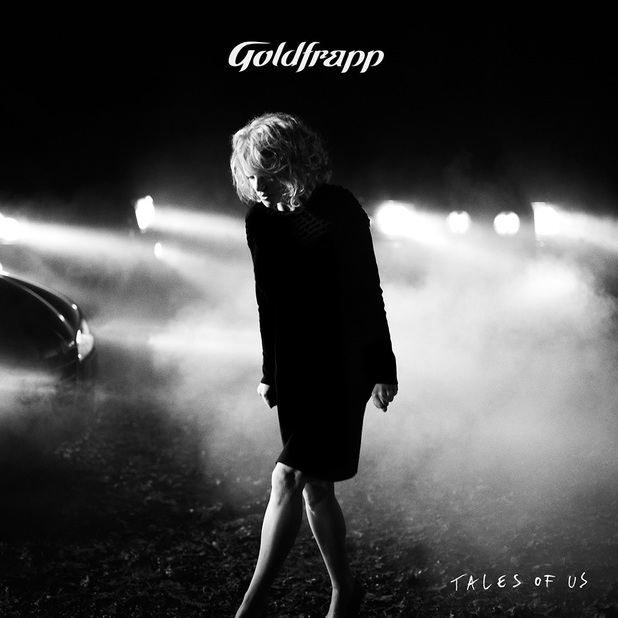 Official album artwork.
Oddly enough, this was an upcoming album that I had been thinking about a few days ago; that surely it can't be too long before we hear details of Goldfrapp's sixth studio album. And now, details have finally been unveiled! The album is called
Tales Of Us
and it's been announced that it will be released on September 9th. I think I've jinxed myself actually because about a week ago I thought to myself that it's fortunate September will be a quiet month for me musically this year (last year it was
hectic
) as September 9th also sees The Clash release
Sound System
. Now in the week following that, Madonna's MDNA tour DVD/Bluray, Nine Inch Nails new album and now Goldfrapp's new offering are all coming in very close proximity to each other. I doubt I will be able to purchase
Tales Of Us
on release day because Sound System is that dear, but we shall see. There's been no details of a single yet for
Tales Of Us
, but what has been released today is a trailer. I have to say the album sounds absolutely beautiful and it couldn't be more different from Head First. The total opposite end of the spectrum really. It's like their more folk/acoustic oriented material yet it also has a new sound. It's definitely not going to be an electronic album judging by the short track previews in the trailer though. Also, looking from the official track-listing that's been unveiled it does look like it might just be a concept album, or a loose one at least. All of the songs have single word titles and the vast majority of them appear to be names of people (albeit unusual one). It's a very literal reflection of the title it seems. It does sound like a very promising album however and I cannot wait to hear it!
Click here to view the trailer for Tales of Us!